This week's guest is a long-time Side Hustle Show listener who reached out with a unique side hustle: a part-time lead generation website.
Link Moser runs NHFineHomes.comwhich features high-end, lakefront real estate listings in New Hampshire.
How it works is prospective buyers find the website — usually through Google — and when they reach out for more information, Link can either work with them himself as a real estate agent or pass along the lead to one of his referral partners in exchange for a percentage of the agent's commission if and when the lead eventually buys a house.
Tune in to the Side Hustle Show interview to hear:
how Link started his side hustle
his lead generation strategies for real estate
his advice for people looking to replicate his success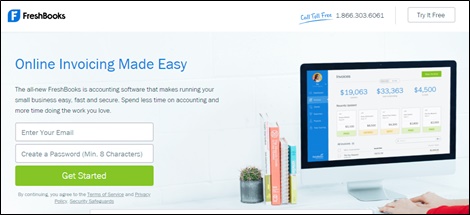 The Idea for Building a Lead Generation Website
Link got into real estate when he was 20 years old. His neighbors had recruited him to join an independent brokerage they were starting, prompting him to get his real estate license.
But having had no prior experience in the industry, there were times when he knew he wasn't the best person to assist prospective clients.
When he encountered such leads, he would refer them to other agents via email. The agents would then give him a percentage of their commission when his leads purchase a house.
Link's background before entering real estate was in marketing and website development, so he put two and two together and started his own lead generation website.
What Other Niches Could This Work In?
Other niches we brainstormed on included:
Businesses for sale, like laundromats as one example
Solar panel installation
Kitchen remodels
commercial real estate
How to Become a Real Estate Agent
People who want to follow Link's footsteps need a real estate license because unlicensed agents can't receive referral fees.
States vary in terms of their requirements, but applicants typically need to take two real estate licensing exams.
To prepare for the exams, applicants are advised to take pre-licensing courses. The cost of these courses varies per school and state, but in New Hampshire where Link practices, applicants can expect to pay between $500 and $1,000 for 40-hour courses.
Carving Out a Niche
To stand out against big aggregator websites, like red fin and Zillowand climb SERP rankings, Link focused on optimizing his website's content using niche longtail keywords.
In his case, there were lots of lakes and ponds in New Hampshire, so he created landing pages that were specific to those bodies of water.
Link also improved his website's UI and search mechanism. "The same property will show up across hundreds of sites, so you've got to build a better mousetrap."
That mousetrap is SEO, but Link says it has to go hand-in-hand with content so that site visitors will want to stick around.
Making Money From Real Estate Referrals
A typical referral fee is 25% of the closing agent's take-home commission. Link finds that 25% is a good figure to work with, but some agents can have higher or lower referral fees.
Last year, for example, Link sent a lead to an agent who closed a $7.2 million lake home in New Hampshire. He negotiated to get 30% of the agent's commission, netting over $50,000.
Although Link doesn't get that big a fee every day, he says it more than makes up for the efforts he put into building relationships with agents. He has since sent the agent additional leads.
"Once you find someone that you know can close and makes good on the referral, you're more than happy to feed that person whatever leads you got."
However, Link stressed the importance of having a written agreement between you and the agent you're working with because they're the ones who write the check at the end of the day.
Tracking Deals
Once Link hands off a prospective client to an agent, though, he pretty much just trusts that the agent will pay him his referral fees if they successfully close the deal.
"I'm embarrassed to say I don't have a system for that," Link said. But time is money, so he'd rather not periodically check if every single one of his leads bought a house.
It's also especially difficult to track leads when there are lots of them flowing around.
In the end, Link believes it all comes down to trusting his relationship with the agent.
Increasing Website Traffic
To drive traffic to his website, Link employed the following SEO strategies:
Keyword research – Using Ahrefs, Link mined the keyword data of his competitors to see if there were any keywords that he didn't have landing pages for. He then built those landing pages.
Internal linking – Link sought to improve navigation on his website and enhance user experience by linking his pages internally. For example, on his landing pages for bodies of water, he would have links to his town and city pages. He believed that this was useful to prospective clients who weren't local to the area.
Link building – Link hired a link building agency on a flat fee per link basis based on the domain rating. The agency created content targeting lower value keywords while Link built landing pages and leveraged the blog. After about seven months, Link started to see improvements in his organic traffic.
All in all, these strategies led to a 50% YoY growth in the website's organic traffic.
Tools and Tech
Link built his website custom on WordPress because he wanted to be able to create landing pages easily.
He also uses a plugin called IDX Showcasethe leading IDX (internet data exchange) plugin for WordPress Websites.
The plugin automatically takes care of sold or inactive listings.
With Showcase IDX, Link can also hold back premium content and listing data in an attempt to convert cold leads into hot prospects.
And at only $60 to $100 per month depending on your plan, Showcase IDX is one of the cheaper IDX plugins out there.
Choosing a Niche
Link's side hustle is essentially a twist on the affiliate model, only instead of sending site visitors to, say, Amazon for a 4% commission on a $30 product, Link is sending them to real estate agents for a 5-7% commission on a $1,000,000 man.
Although Link applied this model to real estate, it could easily be applied to a variety of niches as well, especially niches where the value of a new customer is worth a lot.
"I think there's opportunity there for people," Link said, especially for those who are already interested in a particular niche or market.
The key is to look for niches with high-ticket transactions because that's where effort into creating leads will have the most value. Commercial real estate is a great example of that type of niche.
Business sales is another niche with high-ticket transactions. And unlike real estate, it doesn't require licensure in most states.
Elective healthcare and home services are also good niches to get into because they can have pretty big dollar values.
What's Next?
Link has been focused on digital marketing and consulting since starting his side hustle, and he's looking to move upstream as a consultant.
"It's an interesting time to see where the economy is headed," Link said.
Having helped clients with mergers and acquisitions, he's also interested in exploring opportunities where he can essentially play matchmaker for buyers and sellers.
Link's #1 Tip for Side Hustle Nation
"Don't look at failure as a bad word."
Links and Resources
How to Start a Local Lead Generation Website: $100,000 in One Year