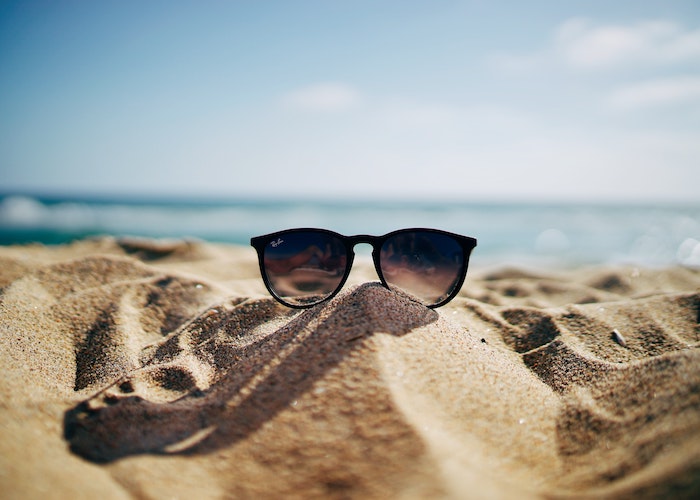 This article is brought to you in partnership with Squarespace.
Sometimes it feels like I've worked in every industry. Since graduating college in 2013, I've been a marketing manager, human resources manager, recruiter, copywriter, and now — solo entrepreneur, working as a career coach, podcaster, and consultant. I have the (at times, unfortunate) belief that I can try it all. And in my journey to try it all, I've made plenty of bad purchases and investmentsbut I have collected a list of tried and true favorites.
So no matter if you're a marketing manager, an HR lady, or a podcaster, these are the investments that you'll see a return on every time.
#1: An editing tool
What it is:
Everyone needs an online writing assignment tool to detect grammar mistakes, misspelled words, and awkward phrasing — think of it as a much more professional version of autocorrect. I personally use Grammarly.
Price:
Pricing varies based on your optionbut their most basic package is free(!), and their most expensive, the Business option, comes in at just $12.50/month.
How it will help you level up in your career:
Do you have paralyzing anxiety before you send an email?
Do you have at least three people read your emails before you send them to avoid any errors?
Does the idea of ​​writing a document make you nauseous?
Have you ever been called out online for using the wrong version of "your"?
….Then you need an editing tool!
In all seriousness, the tool will ensure that you're putting your most professional foot forward as an employee. But, unfortunately, perception is reality, and we can all likely think of an employee that ships communication with errors or clunky messaging. It can reflect poorly on the person and taint their level of credibility, even if they're a hard worker or achiever in every other way.
How it's helped me:
Though I am a full-time writer and freelancer now, I first downloaded Grammarly when I worked a 9-5 in internal communications and human resources.
I have been diagnosed with ADHD and often have trouble with my spelling, grammar, and not skipping over words in a sentence as a result. It was this blind spot that led to me being put on a performance improvement plan back in 2017. I was told I had a lack of attention to detail too drastic for a position in HR or general administration. After having the poor performance review, I remember feeling hopeless because this was nothing new to me. Even in high school, I was the student that always opted for an oral exam when I had the choice, but words can look puzzling on a page to me.
A coworker who found me crying at work (LOL) suggested I try Grammarly. It was a game-changer. It caught many mistakes that I would have otherwise sent in an email to teams and hiring managers. Flashforward to 2021, and I've upgraded to a premium account. It feels like I have a hired editor reading my work, and it allows me to send in client work with pride.
The return on investment:
Though it's hard to put into words, here's what is at risk when you don't have an editing tool:
Your time — Managers could have you redo or resubmit your work until it's error-free.

Your credibility — Your reputation matters at every level of your career. Again, it's unfortunate that we lack grace in a corporate setting, but I've learned first-hand that one bad impression can follow you for years. Especially in the digital space.

Your peace of mind — I would probably pay triple what I do for the peace of mind I receive from using Grammarly. I'm a more confident professional because of the tool, and I know that confidence translates to my work.
#2: An online portfolio with Squarespace
What it is:
An online portfolio is a visual body of work that showcases your best or most high-profile projects. Think a website of your best designs if you're a graphic designer, or a portfolio dedicated to case studies if you're a business consultant.
Price:
Squarespace plans start at just $12/mo and go up to $40/mo for those who are selling goods and services on their website.
How it will help you level up in your career:
An online portfolio is an accompaniment to your resume, and really elevates your overall product presentation as a professional. As a recruiter myself, I'm just a little bit more impressed when a candidate has gone the extra mile to build and host a website of their work or who they are as a professional.
In addition to giving you an added layer of "oomph," having a site gives you more visibility to external parties. Currently, I am recruiting for a role that hasn't been easy to fill, and I've begun Googling freelancers who might be looking for something more stable and permanent.
Finally, websites lend to your credibility as a professional. It feels more official than a resume that could be patted or inflated and takes a prospective client or recruiter into your world for a moment. It breaks the fourth wall, and that familiarity can go a long way psychologically when someone is about to make an investment.
How it's helped me:
I've had a Squarespace site since 2014. I entered the job market right when people were still showing up to interviews with their projects loaded on a tablet. I had an iPad mini at the time; I thought I needed something more accessible. Plus, I was interviewing for roles outside of the city I was in at the time. I needed to make it easy for a hiring manager to see my work if states separated us.
As a recent college graduate, I was BROKE, and as a journalism major who slept through some graphic design classes, I had no time to learn Adobe (or whatever designers use!) So Squarespace was my answer to having an accessible and beautiful portfolio on the cheap, no outsourcing required.
For a while, I exclusively used the templates I found on Squarespace. I never felt I had to compromise on branding or beauty for the ease and convenience of the tool. (I won't name names, but some websites' templates look amateurish and feel less thoughtful — but you really can't go wrong with Squarespace's pre-made templates.)
I now give my Squarespace a makeover once per year to match any updated branding and services. I love it most because it is compatible with templates I find on Etsy or other website template shops like Go Live HQ. I am currently using the Jada templateand I've gotten great feedback.
In the last year, I've begun career coaching and selling packages online. I remember thinking, "How the hell will this work," and worried I would have a less-than-polished process with customers. Nope. They have a Commerce section where you can set up shop (literally) and sell products or services. I'm proud when people ask for my website URL because I know it's at the standard of someone who does have the money to hire a design agency or professional developer.
The return on investment:
When you have a portfolio or invest via Squarespaceyour returns are:
Save costs by keeping the UX design in-house (aka, that's you!)

Consumers have fewer steps to go through with the online store.

You give your overall brand a lifted look and feel, resulting in more sales and higher self-confidence.

You'll have the ability to scale your site. It may make sense to start out with a portfolio, resume, or personal site, and if you want to expand your offerings or add eCommerce to your site later, you'll have the tools to do so without starting from scratch.
#3: Online Therapy
What it is:
Essentially, it's therapy over Zoom. (Thanks, 2020.) While the spectrum of online therapy is vast, most commonly, a person paying for online therapy is receiving mental health assistance from a licensed counselor.
As with most therapists, no topic is off-limits though you can choose to see someone specializing in a specific topic like family therapy, racial trauma, or PTSD. Many professionals (like myself) spend a large fraction of their sessions talking about work. Yep, even seemingly "mundane" topics like an awkward interaction you had at work can be unpacked with a therapist.
Price:
Short answer: it varies. Depending on your insurance provider, if you're choosing to see someone in-network vs. out-of-network or opting for a coach over a counselor, your rate could be a small co-pay, or sessions could cost you close to $200 a pop.
For transparency, I am on my husband's insurance, and I pay $130 for an in-network therapist. I see her bi-weekly for 50 minutes per session and spend approximately $260/month. Conversely, when I was on my former employer's insurance, I paid $20 per session.
There are also options like BetterHelp, Talkspaceand 7 Cups of Tea.
How it will help you level up in your career:
Frankly, if you're miserable and unhappy in your career, it's going to show in your work and in your performance. In a corporate setting, we're taught to move toward recognition at any cost, including our mental health and sanity. But the opposite is true: happy employees make for better employees.
How it's helped me:
I've been going to therapy on and off for eleven years, but I only started online therapy this past year due to shelter-in-place orders.
Recently, I opened up to my therapist about my constant need to please people, especially at work. I explained that my thought was, once I was a freelancer, my interpersonal issues would dissipate because there would be no one to argue with. But I've since realized that I had less of a "work issue" and more of a boundary issue.
Together, we've developed:
Exercises for when I am overwhelmed. (Thank goodness for

butterfly hugs

.)

How to combat my negative core beliefs with positive reinforcement

Scripts for setting boundaries with clients

Exposure therapy to saying "no" — and living through it!
Further, she has helped me understand how not setting boundaries only hinder my mission as a career coach and wellness advocate.
The return on investment:
Just by setting boundaries alone with the help of a therapist, I have:
Off-boarded (the wrong) customers

Raised my rates

Taken on more projects that I'm excited by

I had the energy to work out and spend more time with my husband
*****
What I love most about all three is the fact that it benefits my professional and personal life. Grammarly keeps emails to old friends sounding crisp and light-hearted. My therapist and I talk about my marriage, childhood trauma, and how I can tell someone I can't make it to their Zoom happy hour without feeling like an a*shole. And Squarespace has even inspired many reconnections with old high school friends who had lost my number over the years!
Beyond its benefits, the truth is, we can try it, but we can't do it all ourselves. We need a little help from apps and other people to achieve the success we hope to have for ourselves.
Jazmine has been a contributing writer for The Financial Diet since 2015. While her spending habits have changed over the years, her advocacy work surrounding social change and mental health has not. She hopes her writing and activism can empower all women to occupy their space at work — and everywhere else. Outside of TFD, Jaz (as she likes to be called) is a career coach, full-time writer, and a plant + dog mom residing in Dallas, Texas. She spends her "fun money" on trips to Trader Joe's, throw pillows, and white wine. You can follow her Target shopping adventures hereand learn more about her at JazmineReedClark.com.
Picture via Unsplash
!function(f,b,e,v,n,t,s) {if(f.fbq)return;n=f.fbq=function(){n.callMethod? n.callMethod.apply(n,arguments):n.queue.push(arguments)}; if(!f._fbq)f._fbq=n;n.push=n;n.loaded=!0;n.version='2.0'; n.queue=[];t=b.createElement(e);t.async=!0; t.src=v;s=b.getElementsByTagName(e)[0]; s.parentNode.insertBefore(t,s)}(window, document,'script', 'https://connect.facebook.net/en_US/fbevents.js'); fbq('init', '1864103540333553'); fbq('track', 'PageView');
3 Things Everyone Should Invest In